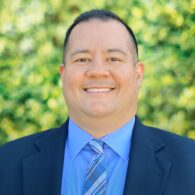 Brian Wang joined Capital Advantage in 2021. He holds the Chartered Financial Analyst (CFA) designation and is an Investment Advisor Representative. Brian has a broad background in financial services. As a member of the investment team, Brian provides investment and market commentary, security selection and analysis, portfolio management strategies, and asset allocation recommendations.
Meet Brian
Hometown: I have lived in El Sobrante, California for over 30 years.
College: I received my bachelor's degree from U.C. Berkeley and my MBA from San Francisco State University. I'm also a proud holder of the CFA designation.
Favorite vacation: I enjoy going on cruises with my family and friends. The last cruise I was able to take prior to the pandemic was on the Panama Canal. The cruise went from Fort Lauderdale to San Francisco, with stops in Colombia, Nicaragua, Costa Rica, and Mexico. Going through the canal itself was an all-day adventure, and it was an amazing experience. I highly recommend it!
Noun that describes you: Traveler! I love visiting new countries and learning about other cultures.
Favorite aspect of working at Capital Advantage: It has to be the culture! Specifically, the work-life balance here is by far the best of my entire career. We go the extra mile to take care of our clients, of course, but there has never been any expectation that you have to sacrifice weekends, holidays, and seeing your family to accomplish that.
Fun Fact: The correct pronunciation of my last name (Wang) rhymes with the word 'song'.