In today's increasingly digital world, it's never been more important to deliver an engaging online experience to our clients. As part of our ongoing commitment to provide our clients with the exceptional service they deserve, Capital Advantage is proud to offer access to the recently enhanced Tamarac Client Portal and easy-to-use mobile app.
The Tamarac Client Portal offers secure and personalized access to your financial holdings, up-to-date performance and asset allocation information, capital gains data, and your quarterly performance reports and billing statements. The client portal uses 128-bit SSL encryption to ensure your information is protected from unauthorized access and reduces the chance of identity theft by eliminating paper statements. In addition, the client portal now includes several major enhancements: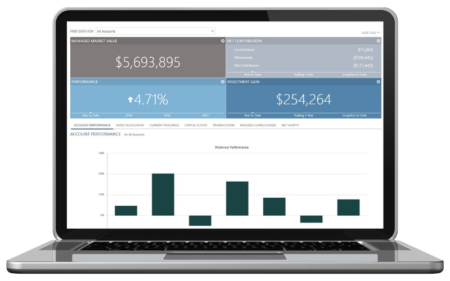 Interactive, live dashboard to show your complete financial picture
Up-to-date dynamic, goals-based reports with current investment information
Quickly and easily link and aggregate outside accounts for a comprehensive view of your assets and liabilities, and to generate detailed net worth reports
Secure document vault for storing tax returns, trusts, and other important financial documents
An overview of your Capital Advantage service team with contact information for streamlined communication
Encrypted, secure file exchange between you and your service team
Securely send messages to, and receive messages from, your service team
Complementary companion smartphone app (WealthView)
Note for current client portal users: If you are already utilizing the Tamarac Client Portal, you will see the new investment dashboard and other features the next time you login to your portal.
If you have not yet signed up for access to your Tamarac Client Portal, click here to get started.