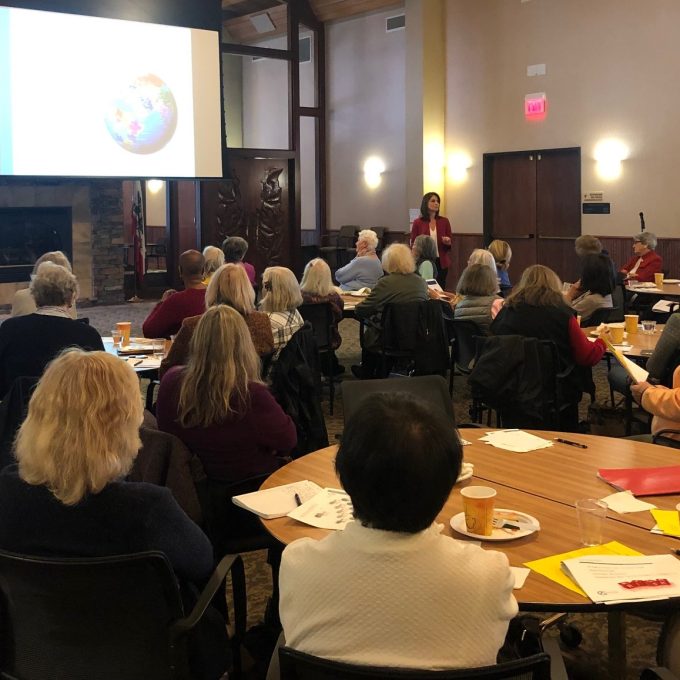 Capital Advantage Senior Financial Advisor, Donna Zinman, CRPC® spoke to a full house of women investors at Tuesday, March 26, 2019 about Empowering Women Investors: Keys to Building a Healthy Financial Life for Women. Close to 100 members of Rossmoor's Financial Forum attended. Zinman discussed women's unique investing needs, key tips for financial health, and current investment opportunities, risks, and strategies.
Zinman serves on the Capital Advantage Investment Committee and is responsible for managing investment portfolios and financial planning. With over 25 years' experience, she has become an expert at helping clients – especially women – feel comfortable discussing their financial needs and developing investment and retirement plans.
Need a speaker for your event? Our Senior Advisors at Capital Advantage are available to share their expertise on broad variety of financial planning and investing subjects including Empowering Women Investors, Saving Your Portfolio from Unnecessary Taxes, To Roth or Not To Roth, The Science of Wealth Accumulation, Retirement Planning and more.